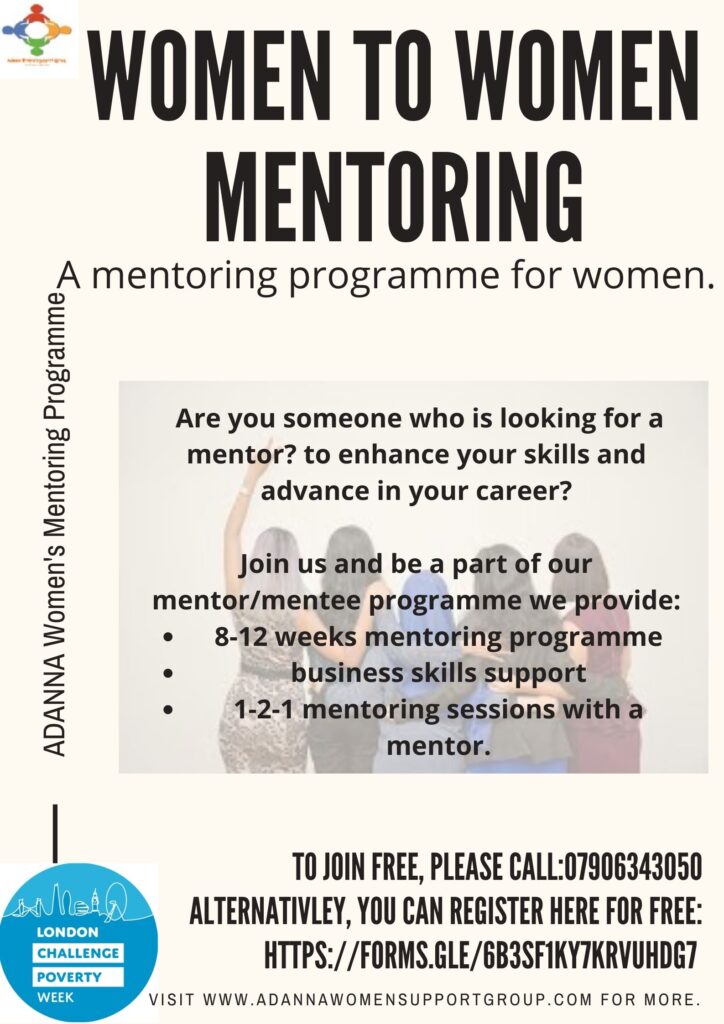 #LDNChallengePoverty
ADANNA Women's support Group is holding a mentoring programme for women called women to women Mentoring. As part of this year's London Challenge Poverty Week, the London wide campaign to shine a light on the experience of living in poverty in the capital, show what is being done at the local level to tackle it and call for the systemic changes needed to end it.
We are holding a mentoring programme to allow women to enhance their current skills set and be able to further advance in their careers. Redbridge and Barking and Dagenham are both boroughs that are well known for their strong community spirit. It's a place where people help each other and have compassion for their neighbours.
We would like to give back to our boroughs and are hoping to do this by helping women to overcome the challenges they may face in their careers.
So, please come join our programme to allow you to advance in your next career change!
To join Free,
please call:07906343050
Alternatively, you can register here for free: