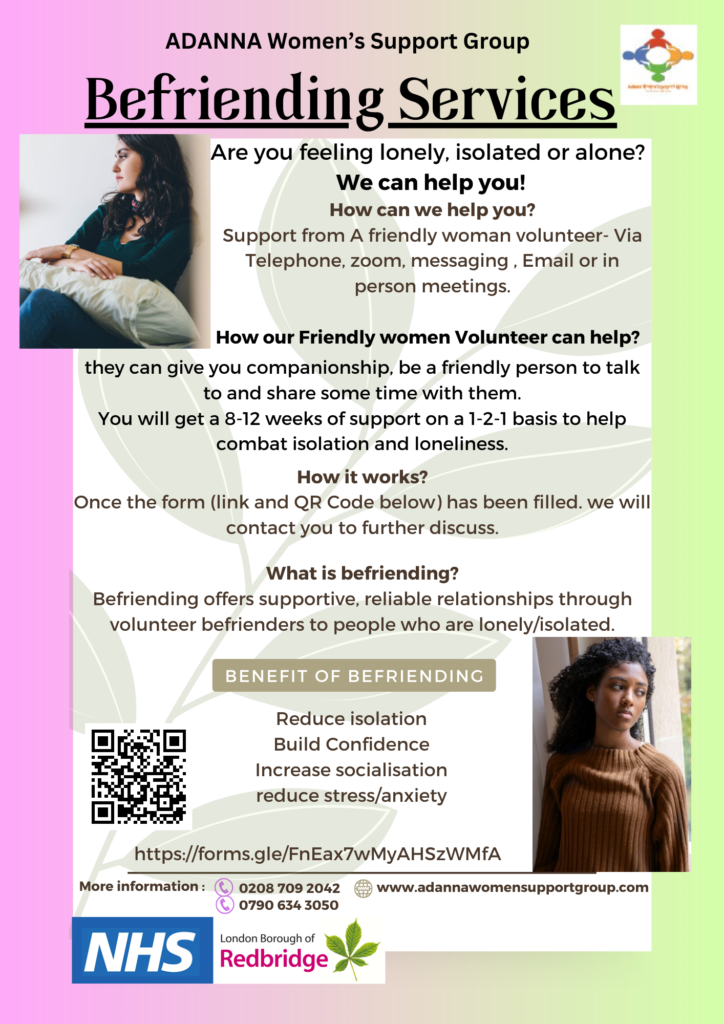 Are you feeling lonely, isolated or alone? We can help you!
How can we help you?
Support from A friendly woman volunteer- Via Telephone, zoom, messaging, Email or in person meetings.
How can our Friendly women Volunteer help?
they can give you companionship, be a friendly person to talk to and share some time with them. You will get a 8-12 weeks of support on a 1-2-1 basis to help combat isolation and loneliness.
How it works?
Once the form (link below) has been filled. we will contact you to further discuss. What is befriending? Befriending offers supportive, reliable relationships through volunteer befrienders to people who are lonely/isolated.
Benefit of Befriending
Reduce isolation
Build Confidence
Increase socialisation
reduce stress/anxiety
Self- referral form