Volunteers needed!- Volunteer as a Befriender.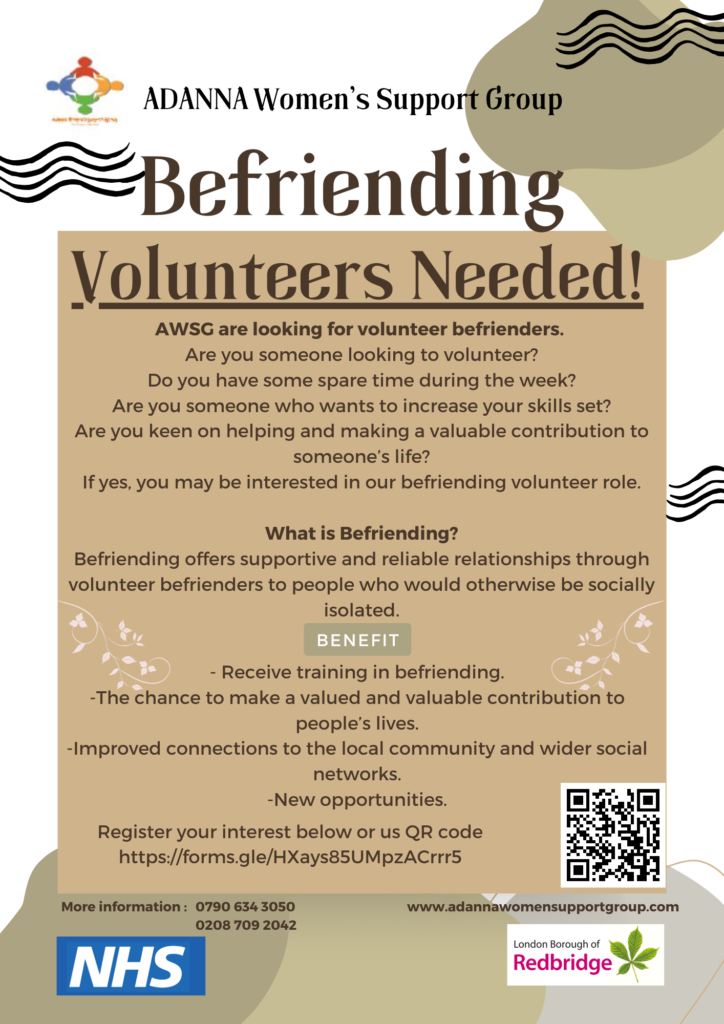 Volunteers Needed!
AWSG are looking for volunteer befrienders. Are you someone looking to volunteer? Do you have some spare time during the week? Are you someone who wants to increase your skills set? Are you keen on helping and making a valuable contribution to someone's life? If yes, you may be interested in our befriending volunteer role.
What is Befriending?
Befriending offers supportive and reliable relationships through volunteer befrienders to people who would otherwise be socially isolated.
Benefit
Receive training in befriending.
The chance to make a valued and valuable contribution to people's lives.
Improved connections to the local community and wider social networks.
New opportunities.
Register your interest using link:
https://forms.gle/HXays85UMpzACrrr5
More information:
0790 634 3050
0208 709 2042