Women's Talk- Mental and Physical abuse in BAME community– Causes and Cure.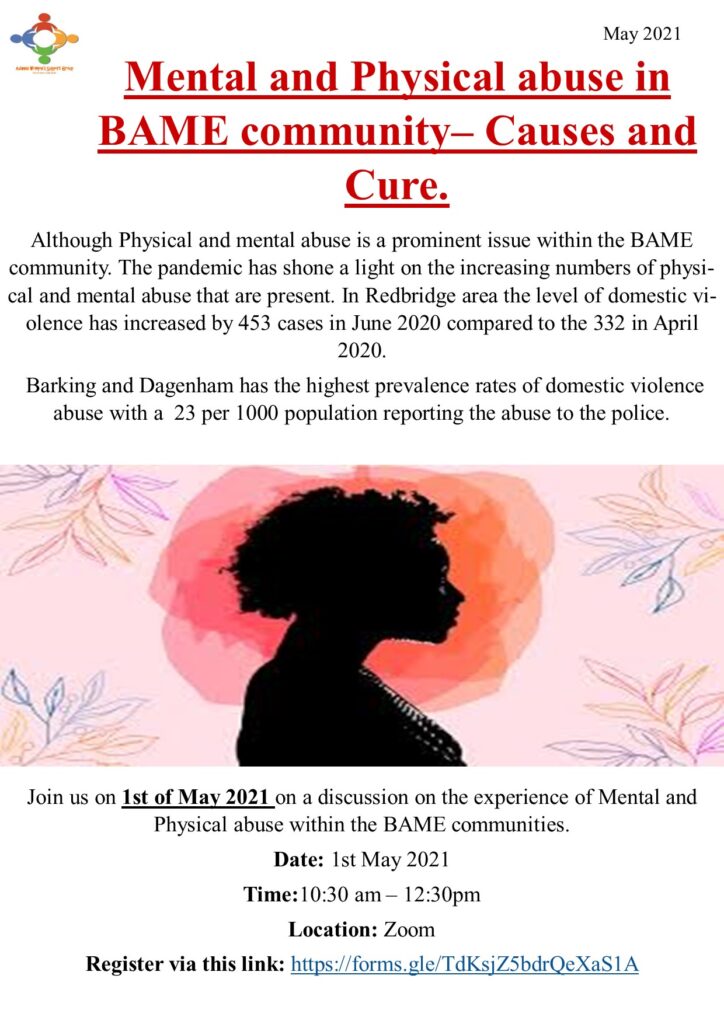 The pandemic has shone a light on the increasing numbers of physical and mental abuse that are present. Although physical and mental abuse is a prominent issue within many communities, it is prevailing issue that has an impact on ethnic minority women, with less focus and research being done to see how to help women from these specific minority groups.
In Redbridge the level of domestic violence has increased by 453 cases in June 2020 compared to the 332 in April 2020, similarly, Barking and Dagenham has the highest prevalence rates of domestic violence abuse with a 23 per 1000 population reporting the abuse to the police.
Join us on 1st of May 2021 on a discussion on the experience of Mental and Physical abuse within the BAME communities and how to spots signs and symptoms of abuse.
Date: 1st May 2021
Time:10:30 am – 12:30pm
Location: Zoom
Register via this link: https://forms.gle/TdKsjZ5bdrQeXaS1A