Women's Talk- Parenting within the BAME Communities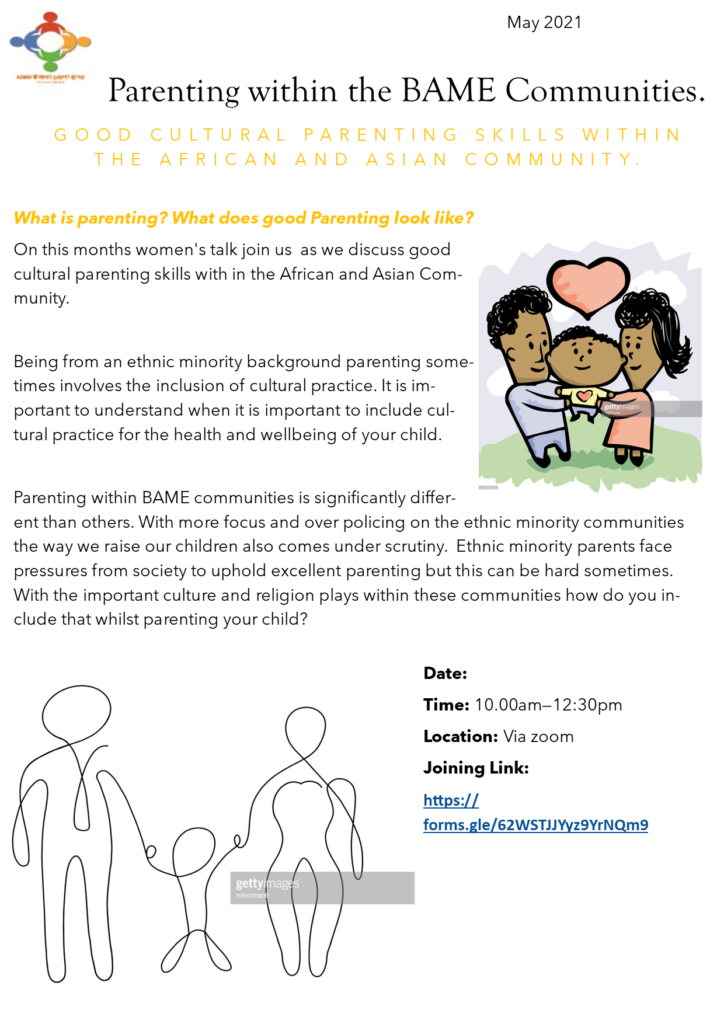 The Adanna Women's Support Group is holding their next monthly meeting on Saturday 29th May from 10:00 am to 12:30 Noon.
We will be talking about good parenting in the BAME community. How to parent difficult teenagers.
What is parenting? What does good Parenting look like?
On this months women's talk join us as we discuss good cultural parenting skills with in the African and Asian Community.
Being from an ethnic minority background parenting sometimes involves the inclusion of cultural practice. It is important to understand when it is important to include cultural practice for the health and wellbeing of your child.
Parenting within BAME communities is significantly different than others. With more focus and over policing on the ethnic minority communities the way we raise our children also comes under scrutiny. Ethnic minority parents face pressures from society to uphold excellent parenting but this can be hard sometimes. With the important culture and religion plays within these communities how do you include that whilst parenting your child?
Hope you can join us and be informed and empowered!
To register click on the link below: