Girls Talk July 2021- Lets Talk: Careers!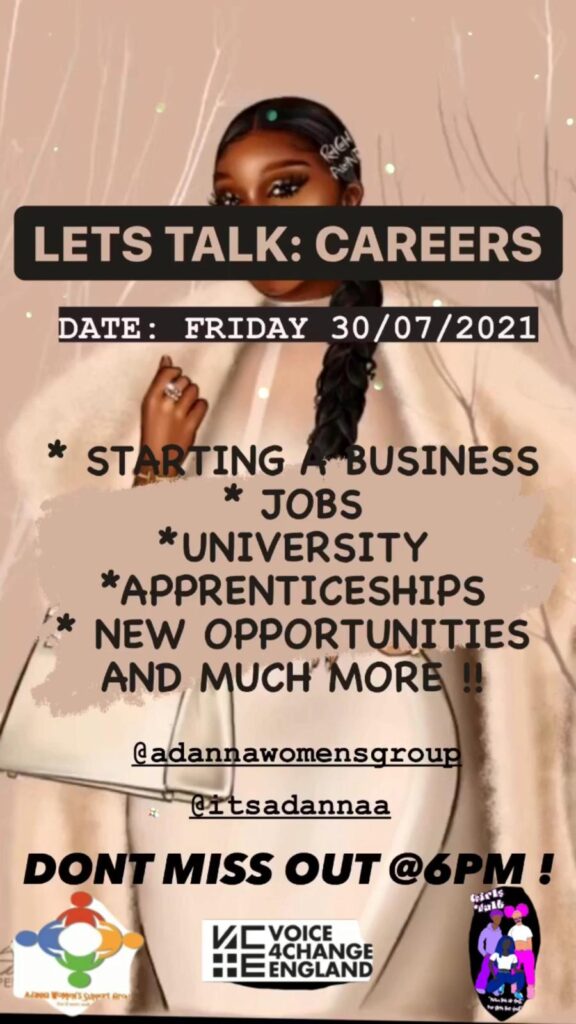 What area do you want to work in? where do you see yourself in 10 years? IS going to university something i want to do? these are all questions we ask ourselves.
In this months girls talk event (30th July 2021 at 6PM) come join us as we discuss the importance of decision making about your future! we will discuss the different routes and opportunities available, including going to university or doing an apprenticeship.
Joining Link: https://forms.gle/BHSRVqLMLwy9aRsC7
For more information or assistance email: [email protected]