Interviews Skills and Practice sessions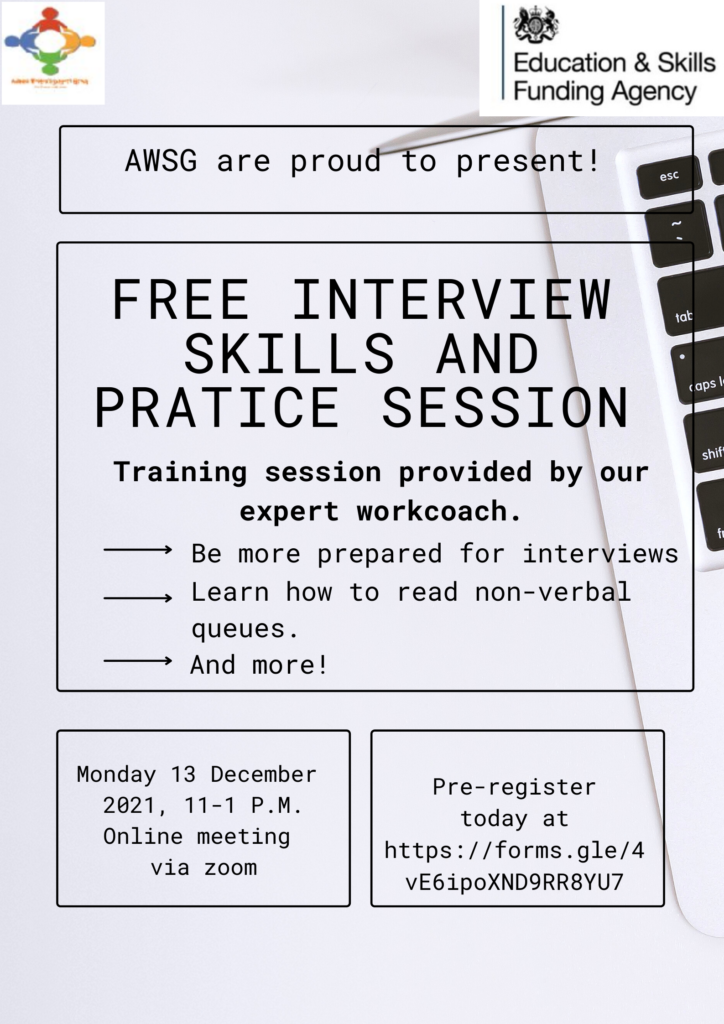 This online training session is designed to help you understand the interview process, how to answer competency based interview questions and what really goes on during an interview.
This session would be useful for you if you
· Have been unemployed for over 6 months
· Lack confidence to speak in front of people during interviews and presentations
· Have English as a second language and find it difficult to express yourself
· Have either too little or a lot of experience but don't know how to sell yourself
· Keep getting calls for interviews but no job offers
By the end of the session you will learn;
· How to prepare for interviews
· What are employers looking for in the questions they ask
· How to provide strong answers to interview questions
· How to read non verbal cues such as body language
Delivered by:
This training session is run by the Adanna Women's Support group funded by the ESFA.
This course is delivered by one of our expert Employment Coach
Date: Monday 13th December 2021
Time: 11am-1pm
Venue: via Zoom :  https://forms.gle/4vE6ipoXND9RR8YU7
Cost: Free
OR
Please email [email protected] to book onto this course and get the zoom link.