International Women's Day 2022- Women's Talk: Smashing Stereotypes!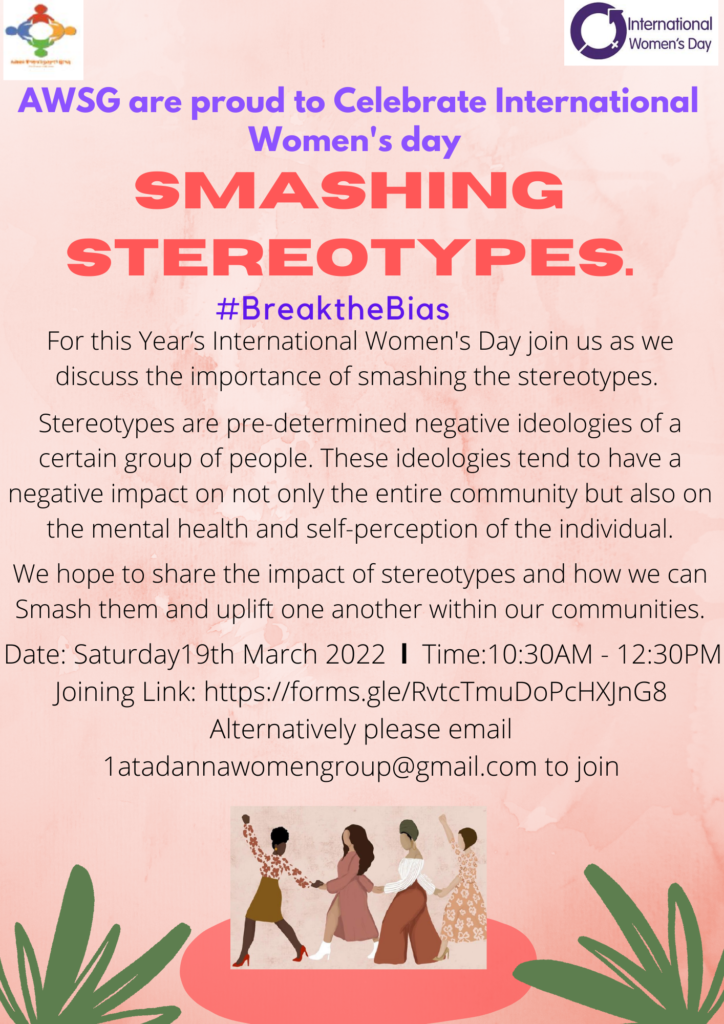 To celebrate International Women's Day, we are hosting a Women's talk on Saturday the 19th of March 2022 from 10:30 AM- 12:30 PM Via Zoom
The theme for IWD 2022 is #BreaktheBias. To stick to the theme, we are hoping to discuss the importance of smashing stereotypes.
Stereotypes are pre-determined negative ideologies of a certain group of people. These ideologies tend to have a negative impact on not only the entire community but also on the mental health and self-perception of the individual.
Stereotypes have a negative impact on the role ethnic minority women play within communities, we tend to be seen in a negative light which impacts our opportunities in the working world. Statistically proven women from ethnic minority communities are more likely to be passed on jobs with higher positions almost always because of the negative stereotypes about ethnic minority women.
We are hoping that having this discussion can allow us to be a part of the change and smash the stereotypes. We have special guests from a women entrepreneur as well as local Barking and Dagenham MP. They will talk about the struggles they have faced as ethnic minority women in leadership positions.
This event will be held online Via Zoom and the joining link is:
https://forms.gle/RvtcTmuDoPcHXJnG8
Alternatively, you can email me at [email protected] to join.