Women's Talk- Keeping Healthy Post-lockdown.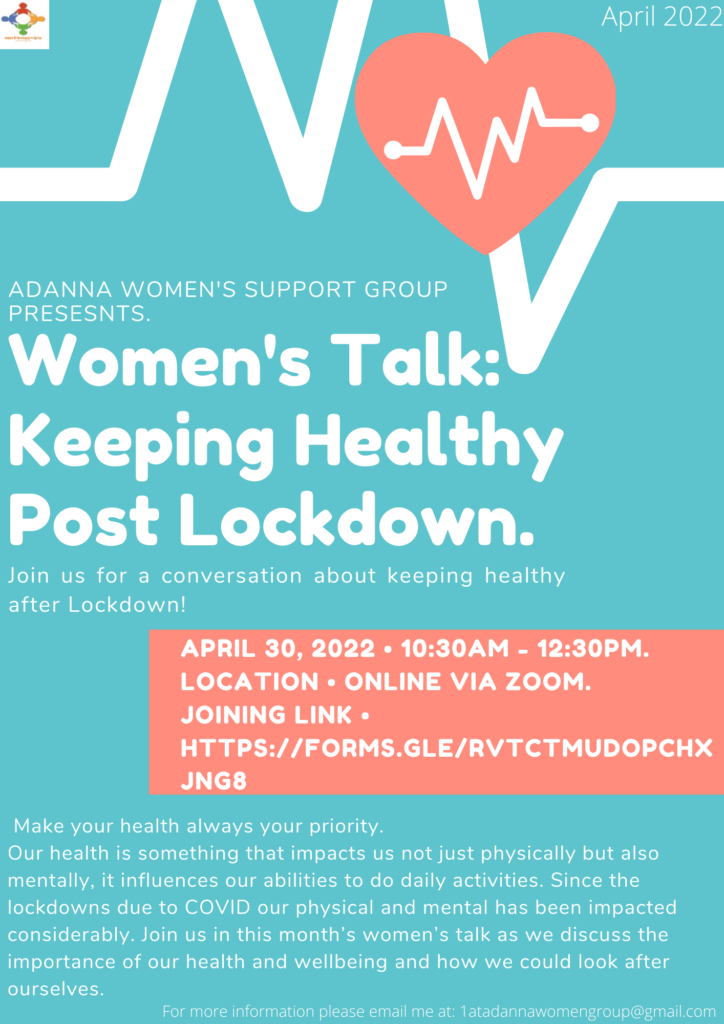 Make your health always your priority. 
This month's women's talk is dedicated to health and wellbeing. After the impact of COVID and lockdowns our health has taken a backseat, we have seen increased numbers of health issues including heart disease, obesity and also an impact on our mental health. We hope that by having this conversation we can spread awareness of the importance of our physical and mental health as well as uplift and support women.
Our health is something that impacts us not just physically but also mentally, it influences our abilities to do daily activities. Join us in this month's women's talk as we discuss the importance of our health and wellbeing and how we could look after ourselves.
DATE & TIME: April 30, 2022 • 10:30AM – 12:30pm.
LOcation • Online via zoom.
Joining link • https://forms.gle/RvtcTmuDoPcHXJnG8