May 2022 Women's Talk: Parenting teenagers, exams and career guidance.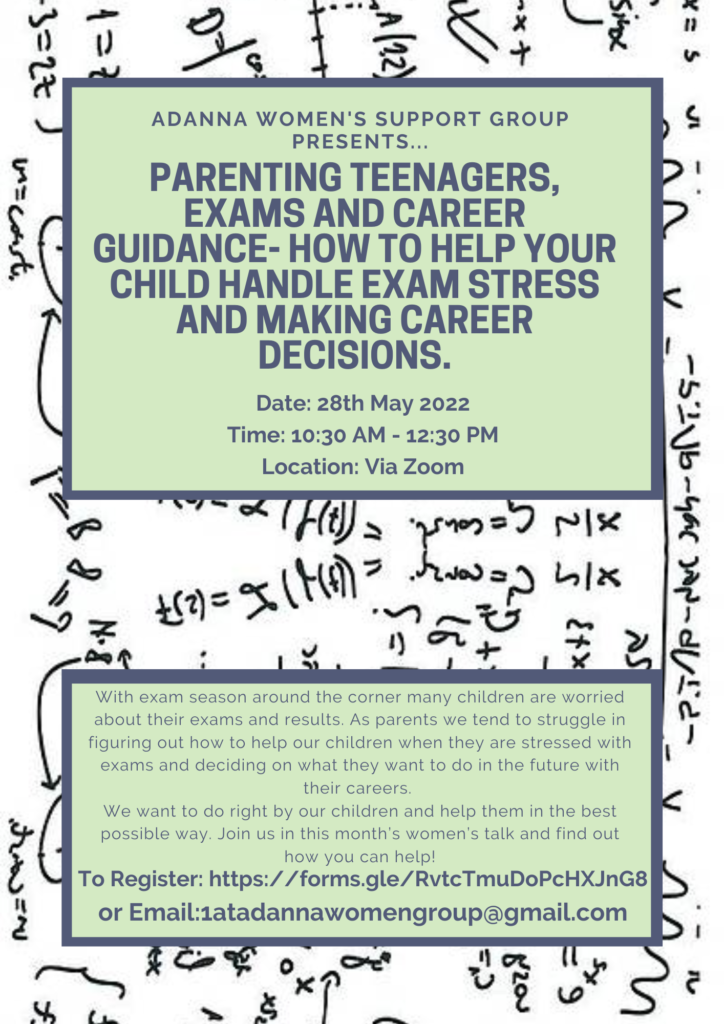 This month we are hosting a women's talk session (Saturday 28th May 2022 from 10:30 AM – 12:30 PM ) dedicated to exam season and supporting parents. With exam season right around the corner, supporting parents who are trying to help their teenage children go through exams and help them with career making decisions. As parents we tend to struggle in figuring out how to help our children when they are stressed with exams and deciding on what they want to do in the future with their careers.
We want to do right by our children and help them in the best possible way. Join us in this month's women's talk and find out how you can help! 
Date: Saturday 28th May 2022
Time: 10:30 AM – 12:30 PM
Location: Via Zoom
Register: https://forms.gle/RvtcTmuDoPcHXJnG8