November 2022- Self-care, Self-care & Self-care.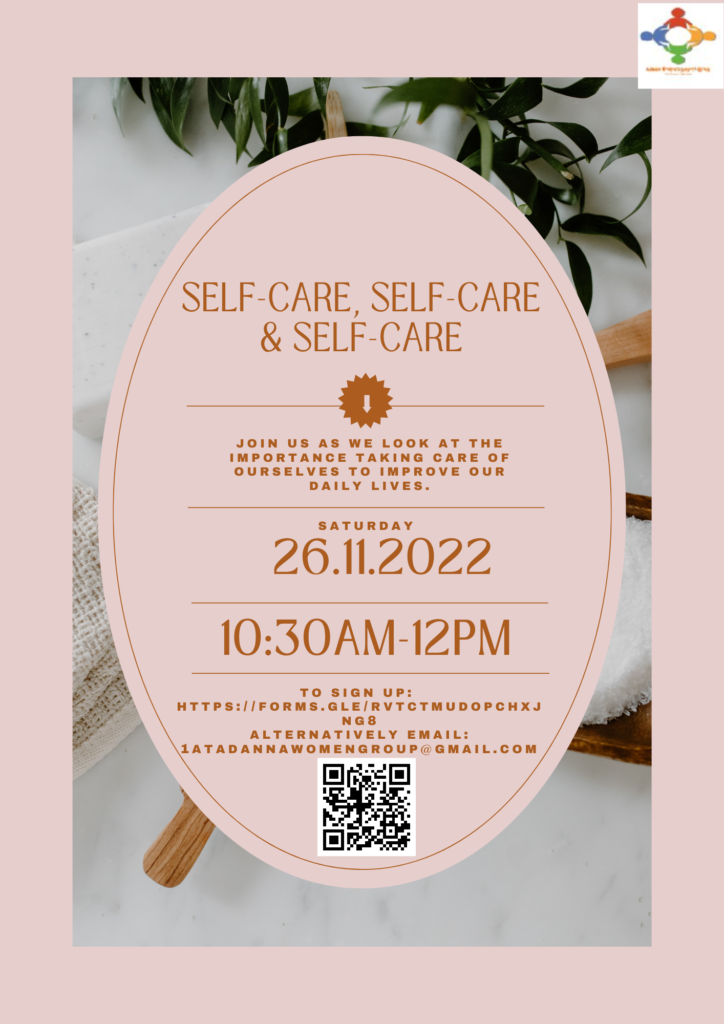 This month we are hosting a women's talk session (Saturday 26th November 2022 from 10:30 AM – 12:30 PM Via Zoom ) dedicated to self-care and the importance of looking after yourself for a better outlook in the future. join us as we look at the ways in which we can look after ourselves and better our mental and physical health.
we also have a wellbeing coach joining us as a guest speaker to share their knowledge and expertise in wellbeing and how we can better look after ourselves.
Details
Date: 26th November 2022
Time: 10:3 AM – 12PM
Location: Via zoom
Joining link: https://forms.gle/RvtcTmuDoPcHXJnG8