Essential Digital skills (Course) Returns!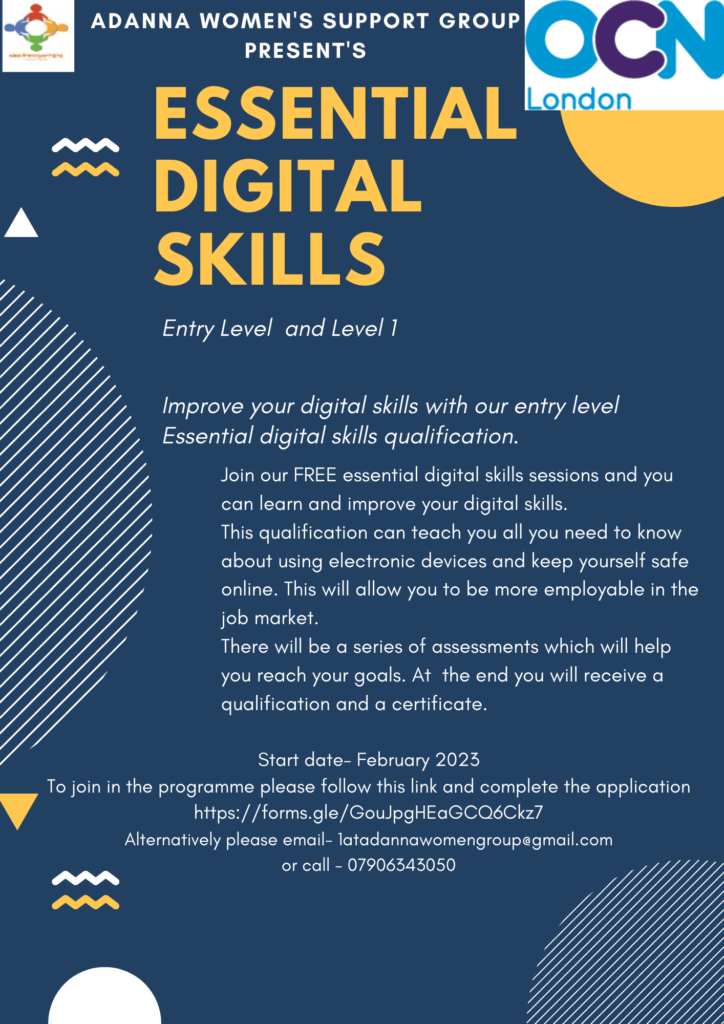 We are excited to bring back 2 of our free courses for women:
Essential Digital Skills Entry Level
Essential Digital Skills Level 1
Both courses aim to expand and increase your knowledge and skills set when using Digital tools. This course is FREE to join and will award you a qualification and certification on completion of the course. This qualification can teach you all you need to know about using electronic devices, keeping safe online and tools such as Microsoft Office which will allow you to be more employable. there will be a series of assessments which will help you reach your goals. This is an 8 week course and you must commit to the programme.
Date: February 2023
Time: 10:30AM – 2 PM
 Location: Cranbrook Baptist Church
Joining link:https://forms.gle/GouJpgHEaGCQ6Ckz7