July 2022-The cost of living: money management and how to mange your finances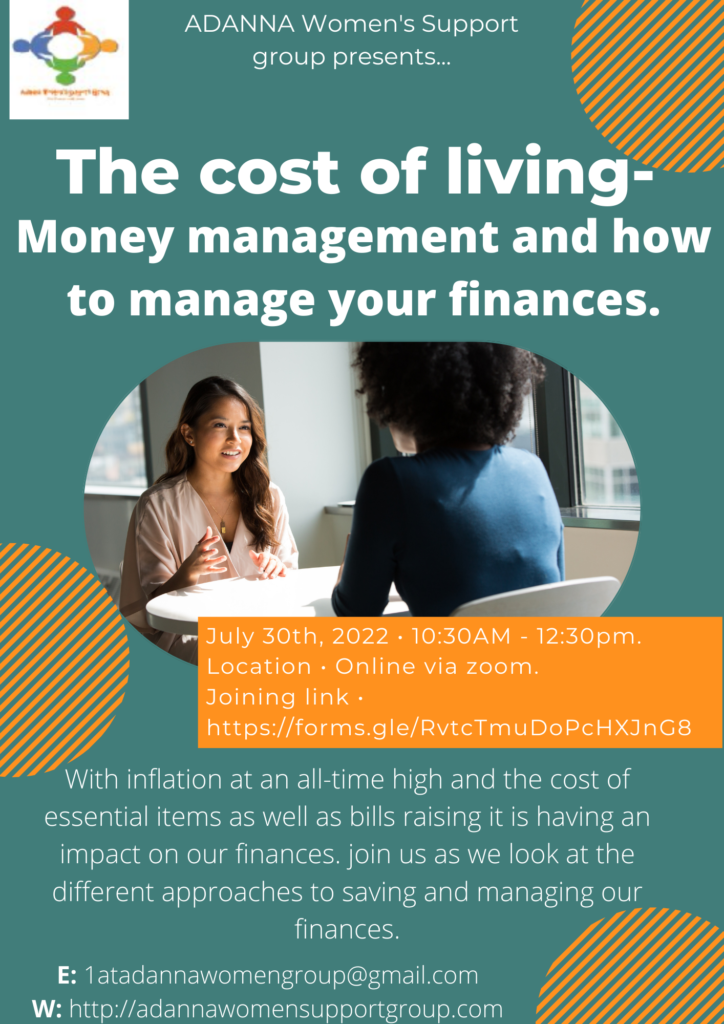 Join us for this months women's talk as we discuss the importance of managing our finances. With inflation at an- all time high the coast of essential items as well as monthly bills have risen. this has had an impact on our finances.
come along as we discuss how we can improve our finances and have a look at buying properties/ dealing with mortgages.
Date: July 30th, 2022
Time: 10:30AM – 12:30pm.
Location • Online via zoom.
Joining link • https://forms.gle/RvtcTmuDoPcHXJnG8