AWSG Youth Summer Club 2022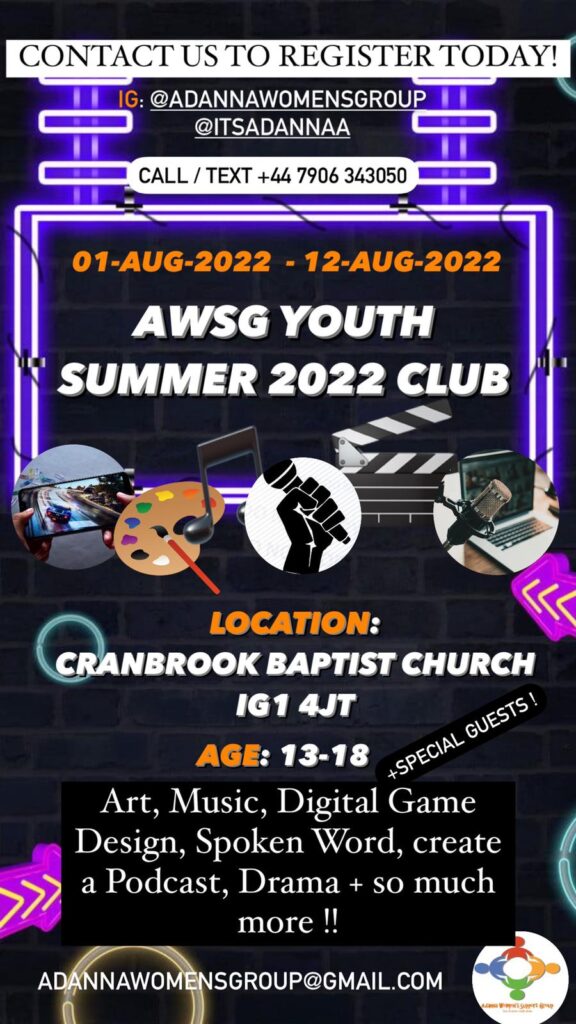 Join us for our youth summer club as we look at alternative career routes and how we can look forward to our future!
This workshop will aim to build confidence in knowing the alternative jobs/careers that are out there that the teenagers can also achieve and do well in, such as coding, game design, radio production, music production etc.
This will be a fun and inspirational workshop with different activities each day.
We also have a special guest appearance!
Joining link: https://forms.gle/KUTXtgCKXPjuEwde8