ADWSG Black history month event: Health & Wealth.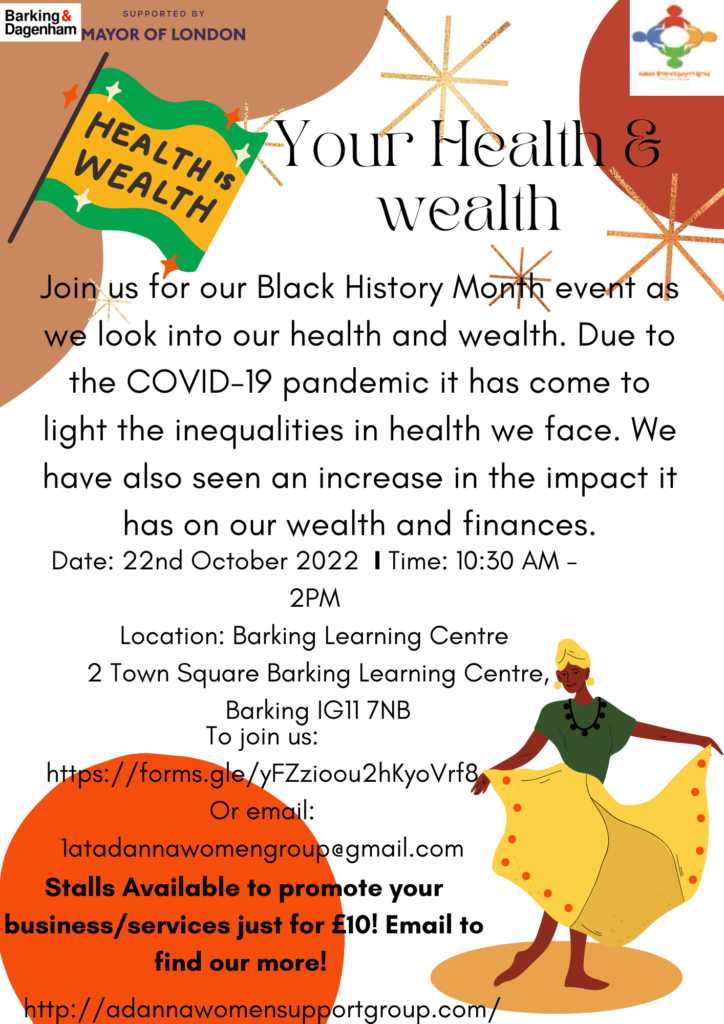 We are proud to present our Black history month event where we will be discussing our health and wealth.
There are many health inequalities that we face as ethnic minority women, this tends to have a detrimental impact on our health and wellbeing. we tend to face poorer health outcomes and poor satisfaction rates with the services available. join us as we look at the health aspect of our lives and how it impacts us.
We will also be looking at wealth and finances. With the pressures looming over us with a potential recession, we will be looking at the effective measures of money management and being financially secure.
Event details:
Date: Saturday 22nd October 2022
Time: 10:30AM – 2PM
Location: Barking Learning Centre
2 Town Square Barking Learning Centre, Barking IG11 7NB
To register your interest in the event:
https://forms.gle/yFZzioou2hKyoVrf8
If you are interested in having A stall at our Black History month event. Please email me at: